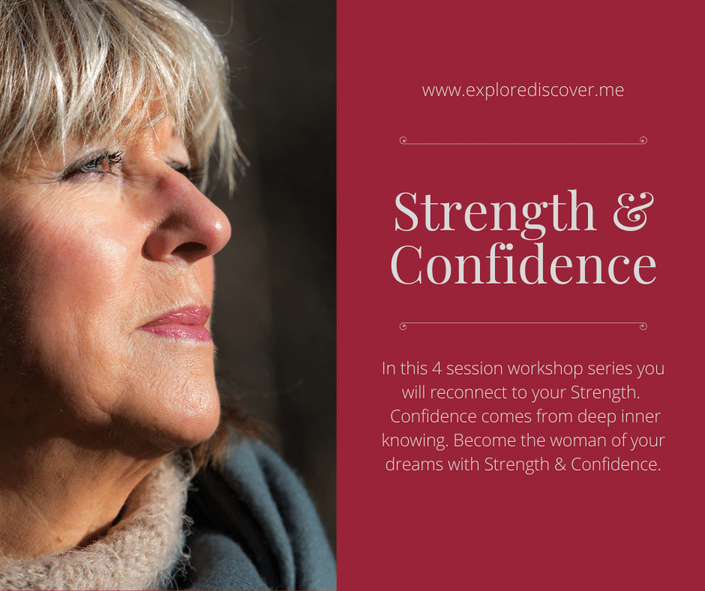 Strength & Confidence
Reconnection to your Strength & Confidence
You need to connect with your strength and confidence to be able to create the life you want for yourself. From this place of confidence in yourself, you can give and receive love and support from other women.
Empowered women, empower women!
Now is the time to step side by side with your sisters to create a better future. Your gifts are important, the world needs them. I want you to have the confidence to bring to share your gifts, they are what the world needs. You are here, right now on this planet to share your gifts. Let's work together in this course to connect you to your strength and confidence. It's time to dream of a better future and work with other amazing women to create it.

You can unlock your strength and confidence enabling you to create a better future.
Why do you need to reclaim your strength and confidence?
There are two reasons:
for ourselves individually
to help heal our world through sharing our gifts
Our beliefs and behaviours create the life we live. The scars you have from your life may include:
feelings of separation
fear of rejection
fears of being seen or heard
playing small
unable to feel at peace and grounded in yourself
unable to fully love yourself
difficulty in setting healthy boundaries
patterns of victimhood
inability to stand up for ourselves
fear of stepping up
fear of authority
These continue to affect your ability to move forward in the direction you want to go. You will lose confidence in yourself and your abilities. You can feel overwhelmed and unable to access your inner strength. These four one-hour workshops are a journey to reconnect you to your strength and confidence. You are an incredible woman and the world needs your light and your gifts.
Session 1 – Strength & Confidence
Session 2 - Strength
Session 3 - Confidence
Session 4 – My Strong and Confident Life
Why do we need to do this now?
If we are to continue as a species, we need to reconnect with who we are on a soul level, our purpose and nature. Life thrives in a myriad of ways through cooperation, partnership, collaboration and networking, which are feminine qualities. Competition is a masculine quality. The domination of the feminine and separation from nature our habitat have create imbalance and trauma in the collective which are the underlying causes of individualism, consumerism, anxiety and egotism. When we don't feel safe and whole inside, we search outside for a quick fix.
In order to heal this split, we must focus on reconnection and re-integration. That mean we need to connect to our confidence and strength. We have to feel secure in who we are and value our gifts to be able to go out and share them with the world open-heartedly. Lasting change comes from people coming together to have genuine conversations, in a spirit of unity and compassion. These collective wounds of not trusting ourselves, our intuition and feminine qualities needs healing for us to transform as women. Through this work we can reclaim our power, feeling safe, connected and supported.
Your Instructor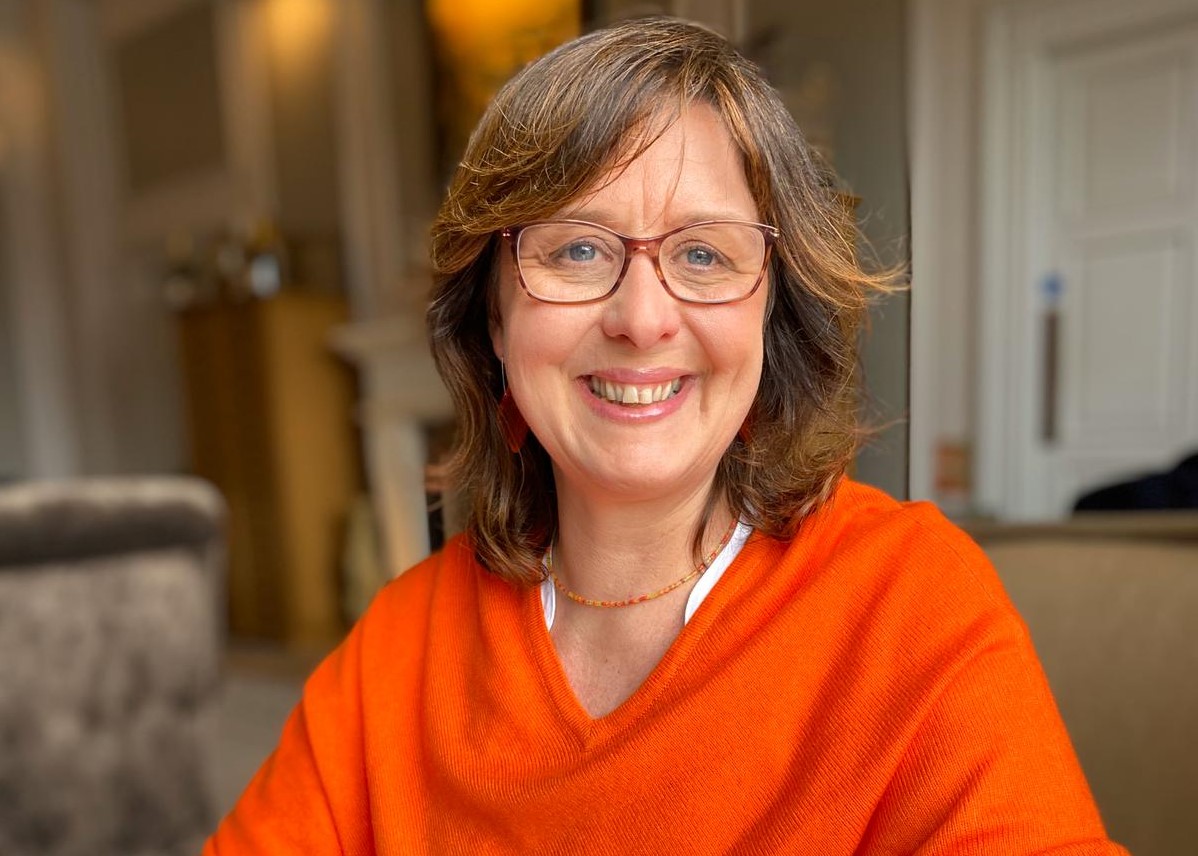 The words 'personal development' are in my core, like a stick of rock. I have always challenged myself and supported others to develop and grow.
I'm not shiny and new out of the box, I have been living life. Traveling, learning new skills and finding out how to look after myself better. Life has brought me traumas and challenges and these have shaped me. I've experienced PTSD and burnout. My existing strategies didn't support me, so I had to find a new better way of living and being.
I bring to you years of personal development work with coaching and creativity. This beautiful combination will unlock wisdom in your life as it has done for me. We are friends traveling on life's journey. It is an honour to be traveling with you.
Course Curriculum
Strength & Confidence
Available in days
days after you enroll
Strength
Available in days
days after you enroll
Confidence
Available in days
days after you enroll
Frequently Asked Questions
When does the course start and finish?
You will find the detail of the zoom meetings in the curriculum area.
How long do I have access to the course?
How does lifetime access sound? After enrolling, you have unlimited access to this course for as long as you like - across any and all devices you own.
What if I am unhappy with the course?
We would never want you to be unhappy! We can't force healing. Individually we are responsible for creating the correct internal and external environment to enable healing. If you need to discuss something, book a 20 minute consultation call. This FREE online workshop and supports you to reclaim your strength and confidence. Depending on where you are in your own personal journey, this may not bring you all the answers you seek. Within 4 hours there is only so much we can do. This may be a steppingstone in the right direction, but you may need to have compassion with yourself as things often don't happen as fast as our ego would like. Every step we take along our path, even though we may not feel it, we are moving towards reclaiming our power, feeling safe, connected and supported.
The support materials will be on this platform. All you need to do is to login to the Zoom Call to join the session.
I encourage you to be creative, make some sort of creative expression for each session. This will allow you to access various parts of your brain. I will take you into guided meditations, during the Zoom Calls to take you deeper on this journey of self-healing.
"Every woman's success should be an inspiration to another.
We are strongest when we cheer each other on."
Serena Williams
The work you do is for you, but it is also for all women.
It's an honour to journey with you.
Sarah