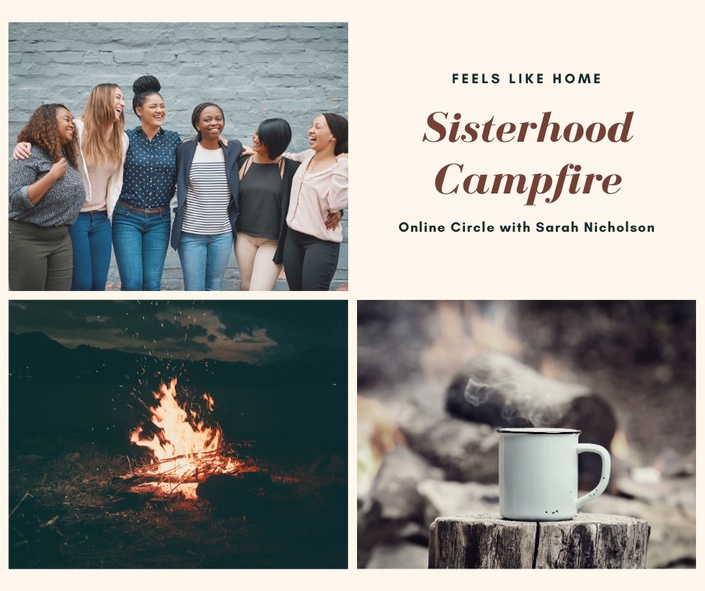 Sisterhood Campfire
Online Circle with Sarah Nicholson
Welcome to the Sisterhood Campfire
Imagine a moonlit night in a woodland. The moon is so bright there are shadows from the trees. The stars sparkle above. Within the trees there's a clearing, a space where a campfire glows in the centre. Imagine a circle of Wild Soul Sisters gathered to support and celebrate each other. Each on their own journey, but here they rest, take off their masks and feel at home in their raw beauty. See how magnificent they are.
Now imagine yourself as part of this circle.
This is your moment. This is your time. I believe that everywhere we are being called in to create communities that support our soul's evolution.
It is time to bring the qualities of the feminine back into the world and create balance in our lives and in the world around us.
In a world which esteems masculine traits, we are unbalanced and need time and space to reconnect to explore different aspects of the divine feminine that leads to our own inner presence. The Sisterhood Campfire provides the space, ritual and community for this deep soul work. It is not a quick fix, it a space of devotion. We plant seeds of intention and presence. Each gathering we tend them through our embodied practice, allowing the feminine essence to take root once more in our lives. There is no more powerful place to do that than a circle of conscious women.
All is welcome, the parts you like and the parts of yourself you aren't so comfortable with. This is a space to shed the shames and chains that have held you back. A loving spaciousness to learn and unlearn what you were told to be. We practice the feminine way, an all-inclusive in-the-body spirituality.
Group Values
Authentic, honest and down-to-earth
Independence and community
Communal magic
Curiosity, exploration and discovery
Trusting and befriending the not-knowing
Compassion
Our circle can hold it all
Embracing our many contradictions
Empowering and liberating
Celebrating our progress on our journey
The Campfire is not therapy or a support group. It is a space where we come to celebrate and empower each other. A space where we can drop our masks and let the beauty of our authentic face be seen in all its glory, passion, pain and vulnerability.
We meet two evenings a month online in zoom.
7-8.30pm UCT
3rd and 4th Thursdays of the Month
There will be an opportunity to chat after the campfire until 9pm.
This is a closed group so we can deepen in to practice in a safe container. There will be an initiation session for new women wanting to join the Campfire.
You are Warmly Invited
In the Sisterhood Campfire we dive deeply into practices that open us to the inherent source of our vast wisdom. Our practice is not towards a goal of attainment in the future; it is a process of unwinding and unraveling to reveal the intuitive powers and beauty in each woman.
Together we rewilding our souls and learning to live from our instinctual, sensual and grounded core.
Are you ready to step into circle?
This is your moment. There are only thirty spaces available - a group small enough to hold our vulnerability and nurture inner transformation.
These small gatherings light me up! There's a magic that happens in these gatherings that I can't put words to. You'll know what I mean when we're in Circle!
Your Instructor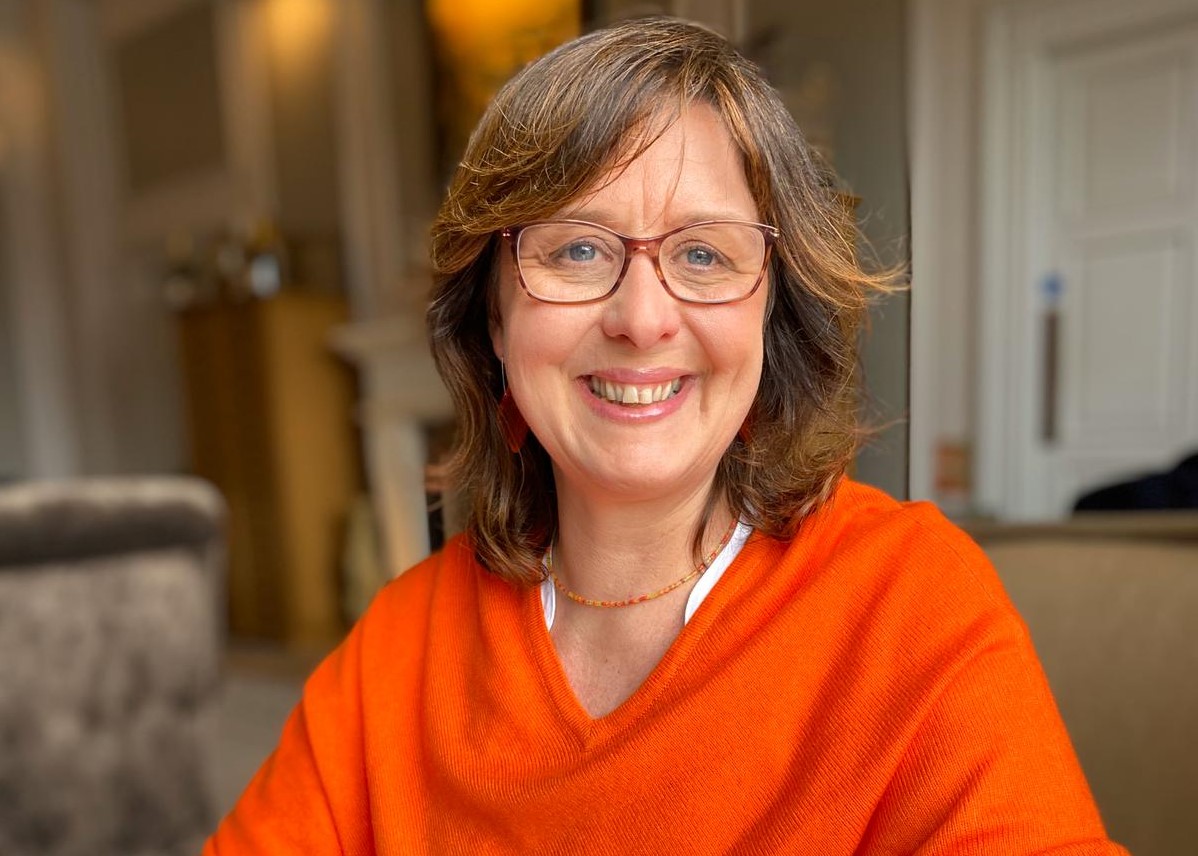 The words 'personal development' are in my core, like a stick of rock. I have always challenged myself and supported others to develop and grow.
I'm not shiny and new out of the box, I have been living life. Traveling, learning new skills and finding out how to look after myself better. Life has brought me traumas and challenges and these have shaped me. I've experienced PTSD and burnout. My existing strategies didn't support me, so I had to find a new better way of living and being.
I bring to you years of personal development work with coaching and creativity. This beautiful combination will unlock wisdom in your life as it has done for me. We are friends traveling on life's journey. It is an honour to be traveling with you.
Course Curriculum
Welcome to the Sisterhood Campfire
Available in days
days after you enroll
Summer 2021 Campfire
Available in days
days after you enroll
Frequently Asked Questions
When does the course start and finish?
The course starts when you sign up to the circle. You have access to the materials while you remain in Circle.
How long do I have access to the course?
You have access to the materials as long as you continue your membership in Circle
What if I am unhappy with the course?
We would never want you to be unhappy! If you are unsatisfied with your purchase, contact us in the first 30 days and we will give you a full refund.